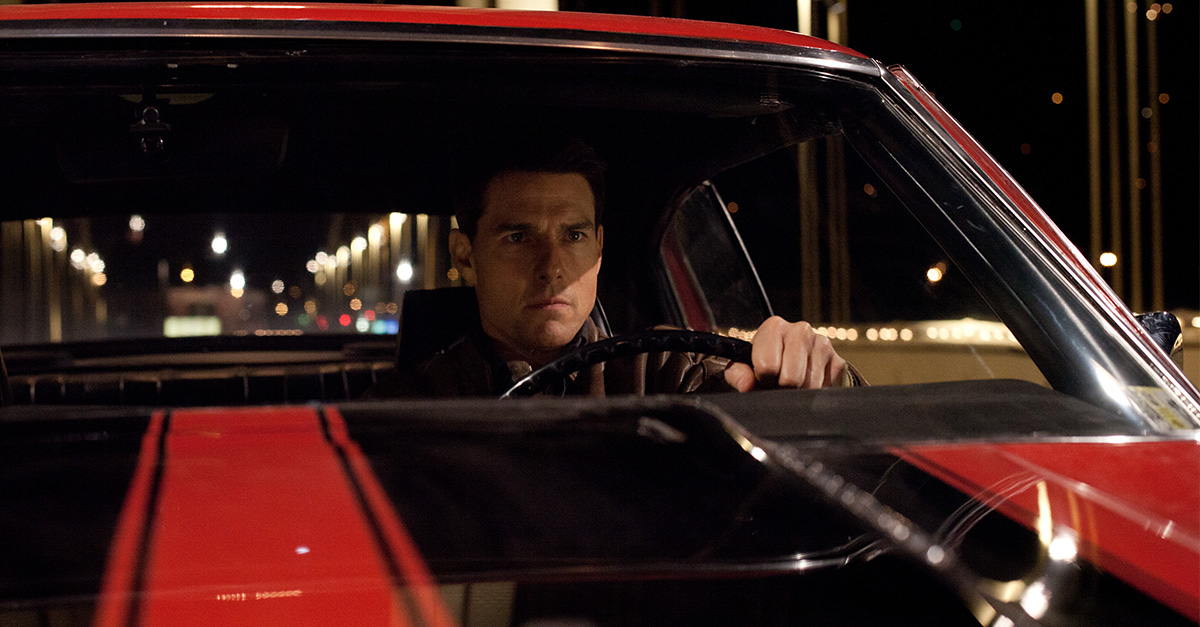 Article Source: SlashFilm.com
Tom Cruise may not be dangling from any skyscrapers or strapping himself to any moving airplanes this year, but we'll still get to see him back in action later this fall. He'll return as former military police officer and current professional badass Jack Reacher in Jack Reacher: Never Go Back, based on Lee Child's bestselling series of novels. Ed Zwick directs this time, taking over from Chris McQuarrie who helmed 2012's Jack Reacher. The first Jack Reacher 2 images have just hit the web, and you can get a look below.
People Magazine shared the first official Jack Reacher 2 images.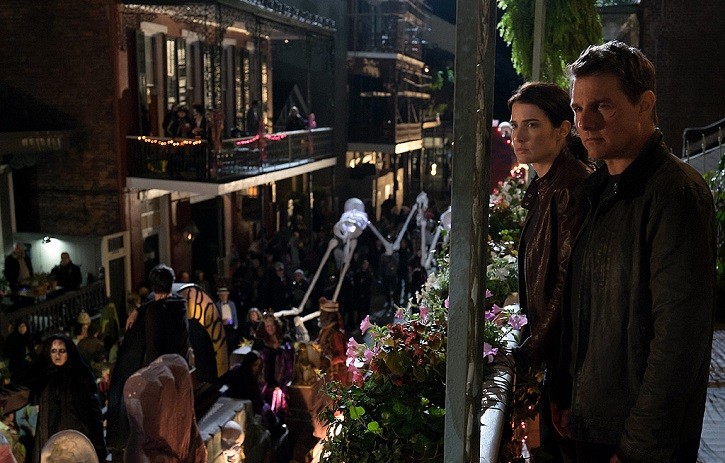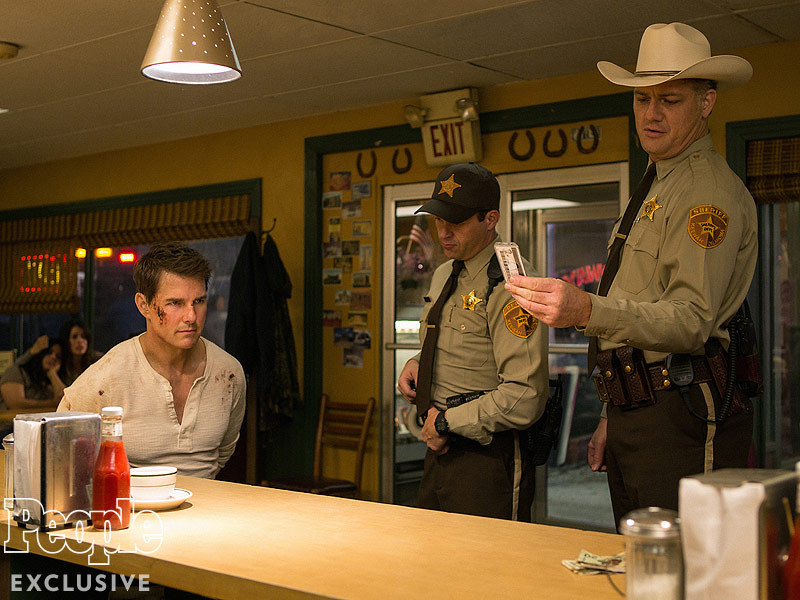 In addition to Cruise, Jack Reacher: Never Go Back stars Cobie Smulders. The Avengers vet plays an Army major accused of spying. Fortunately, she's got Jack Reacher on her side, and if we learned anything from the last film it's that Jack Reacher will never, ever let anything or anyone get in his way when he's out for justice. Even if he is a little distracted by "some deep-rooted personal issues of his own" this time around.
The first photo shows Cruise and Smulders overlooking a busy street in New Orleans, where the film was shot. The second has Jack Reacher in an awkward position with two very skeptical-looking police officers. He looks like he's backed into a corner — he's all bloodied up and appears to be in handcuffs — but we have a sneaking suspicion he'll figure out a way to turn the tables on them before long.
Not surprisingly, Cruise insisted on doing most of his own stunts in Jack Reacher: Never Go Back. "It's a pretty boring job to be Tom's stunt double," Zwick told the publication. "He did all of his own stunts. It's almost a hallmark of what he does. He does every bit of it himself." And his co-star Smulders followed his lead: "She does it all herself, too. She didn't use a stunt double."
Jack Reacher: Never Go Back hits theaters October 21.
Article Source: SlashFilm.com